The Netherlands' first urban winery. Grapes from Europe, wine from Amsterdam. Produced by two generations since 2017. Workspace for creative businesses and a meeting space for external clients looking for an inspiring environment.
What do you bring to the Christmas table this year?!
18-12-2019
Christmas is coming!
Christmas time is coming! As young family business, we as no other can value the magic a good wine brings to the table. Celebrate the good things in life.
What do you bring to the Christmas table this year?!
Order your bottles here
Container available
19-11-2019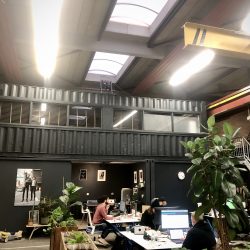 We have an office available!
We have a new office space available from January 1st! This 30ft sea container could be you new workspace. It's 23 m2 and offers tons of privacy. It provides enough workspace for 2 people.
Come join our workspace!
Harold Hamersma drank our 'Lucky Lucy'
06-11-2019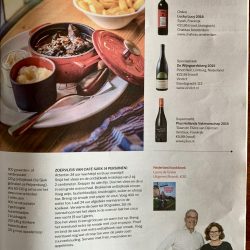 Combined with 'zoervleis'
Mister and Misses Hamersma join forces when it comes to preparing good food and combining that with awesome wines. This they prepared traditional 'zoervleis' and had a bottle of 'Lucky Lucy' with that!
Read (dutch)