Chateau Amsterdam is a modern family company and the first urban winery in the Netherlands. By importing the best European organic grapes to our capital city, we can make the wines we would like to make close to the homes of many.
Chateau Classique
19-09-2020
Our new line!
We have a new line: Chateau Classique! Five wines, made with the most beautiful grapes from all over Europe. Made with love, attention but above all attention. Now in our webshop!
Visit our webshop
Bottelfeest 2020 - 18-20 September
09-09-2020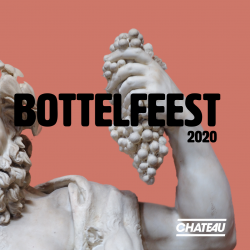 Taste, bottle and celebrate!
We're back with the winyest wine-party in town. Together we will turn Chateau into the most vibrant village square in Amsterdam during our Bottelfeest 2020!
Tickets are €19,50 including unlimited wine tasting & live music. Friday and Saturday are completely sold out, only tickets left for Sunday.
More info and tickets
From Noord to the Pijp!
21-07-2020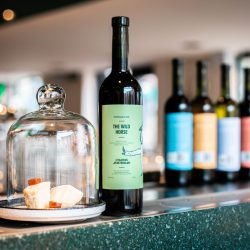 Kaasbar take over!
This Thursday we will celebrate the release of our 10 new wines with a take-over of  Kaasbar in the Pijp. Pairing our wine, with mind-blowing Dutch cheese. Four wines, paired with 4 plates of cheese for 29,50 p.p. Join us, you can reserve a spot on their website!
Reserve a spot
Stay with us, subscribe to our newsletter: