Following RIVM guidelines, Chateau Amsterdam shall be closed until further notice. Our webshop remains at your disposal to make sure your wine stash does not run dry.
Stay healthy & have a glass of wine now and then! Team Chateau.
Our webshop remains open
23-03-2020
Stay home and drink wine!
To make sure you can stay inside ánd keep your wine rack fully stocked, we are doing our best to keep our webshop up and running. Order a box of wine and delivery costs are on us!
To the webshop
What do you bring to the Christmas table this year?!
18-12-2019
Christmas is coming!
Christmas time is coming! As young family business, we as no other can value the magic a good wine brings to the table. Celebrate the good things in life.
What do you bring to the Christmas table this year?!
Order your bottles here
Container available
19-11-2019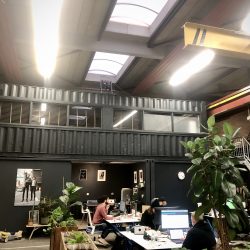 We have an office available!
We have a new office space available from January 1st! This 30ft sea container could be you new workspace. It's 23 m2 and offers tons of privacy. It provides enough workspace for 2 people.
Come join our workspace!