Chateau Amsterdam is a modern family company and the first urban winery in the Netherlands. By importing the best European organic grapes to our capital city, we can make the wines we would like to make close to the homes of many.
Our newest wine is ready for you!
08-07-2020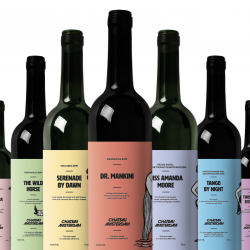 The Modern Line
They are finally here, our newest line, the Modern line! Ten new wines: white, orange, and red. Each has an outspoken taste and a funky new look. They are eager to meet you, head on over to our webshop to get to know them.
To the webshop
Discover our new line!
15-06-2020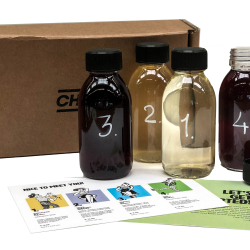 Order our tasting boxes!
This month we present our new wine. Ten ones: white, orange, and red. To help you discover our new wines, we developed 2 tasting boxes! Combined these two boxes are a (tasty) tool to find your new favorite, and give a unique preview of our new line!
Let's go to the webshop
Come rent an office in Amsterdam Noord!
09-06-2020
Office space available!
We have some pretty cool office spaces available, starting from the first of Juli. The available space ranges from large office blocks (10+ desks) to containers offices for smaller companies or freelancers.
Click here for more info (in Dutch)
Stay with us, subscribe to our newsletter: