The Netherlands' first urban winery. Grapes from Europe, wine from Amsterdam. Produced by two generations since 2017. Workspace for creative businesses and a meeting space for external clients looking for an inspiring environment.
Harold Hamersma drank our 'Lucky Lucy'
06-11-2019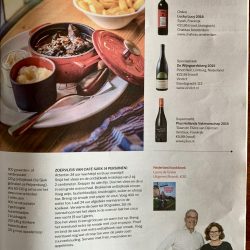 Combined with 'zoervleis'
Mister and Misses Hamersma join forces when it comes to preparing good food and combining that with awesome wines. This they prepared traditional 'zoervleis' and had a bottle of 'Lucky Lucy' with that!
Read (dutch)
Persijn visited the winery
06-11-2019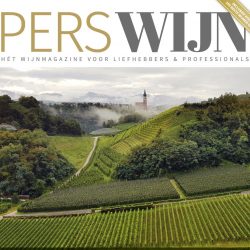 Perswijn visited the winery
Magda van der Rijst visited the winery for 'Persijn' to see what we were up to here in Amsterdam-Noord. Read all about her experiences and the interview with Tom during harvest season.
Read the article here
The 2019 fermentation process has started!
20-09-2019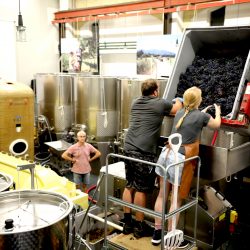 Come over to take a look
On Saturdays from 12h to 19h we open our doors for visitors. Order a glass of wine or freshly pressed juice at the bar and get to experience how our wines are made from up close. Join us!
Get your feet dirty