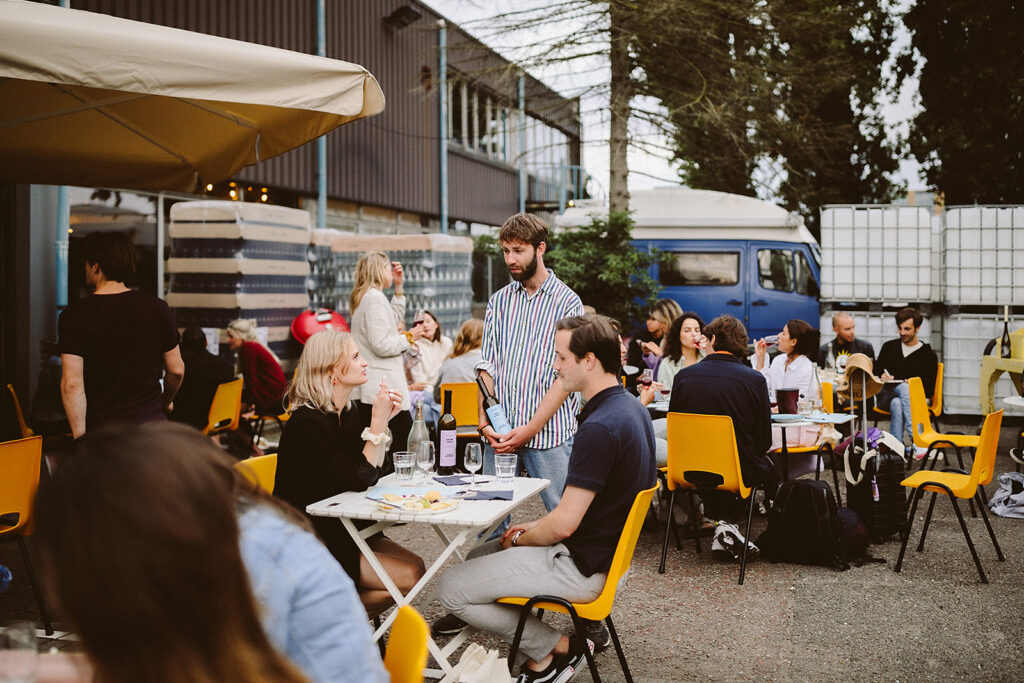 Bottelfeest
During our favorite celebration of the year we'll share our new modern, experimental wines with the world. Wine nitwit or connaisseur – everyone is welcome. Be one of the first to taste our 10 new wines and find out more about the stories behind the bottles.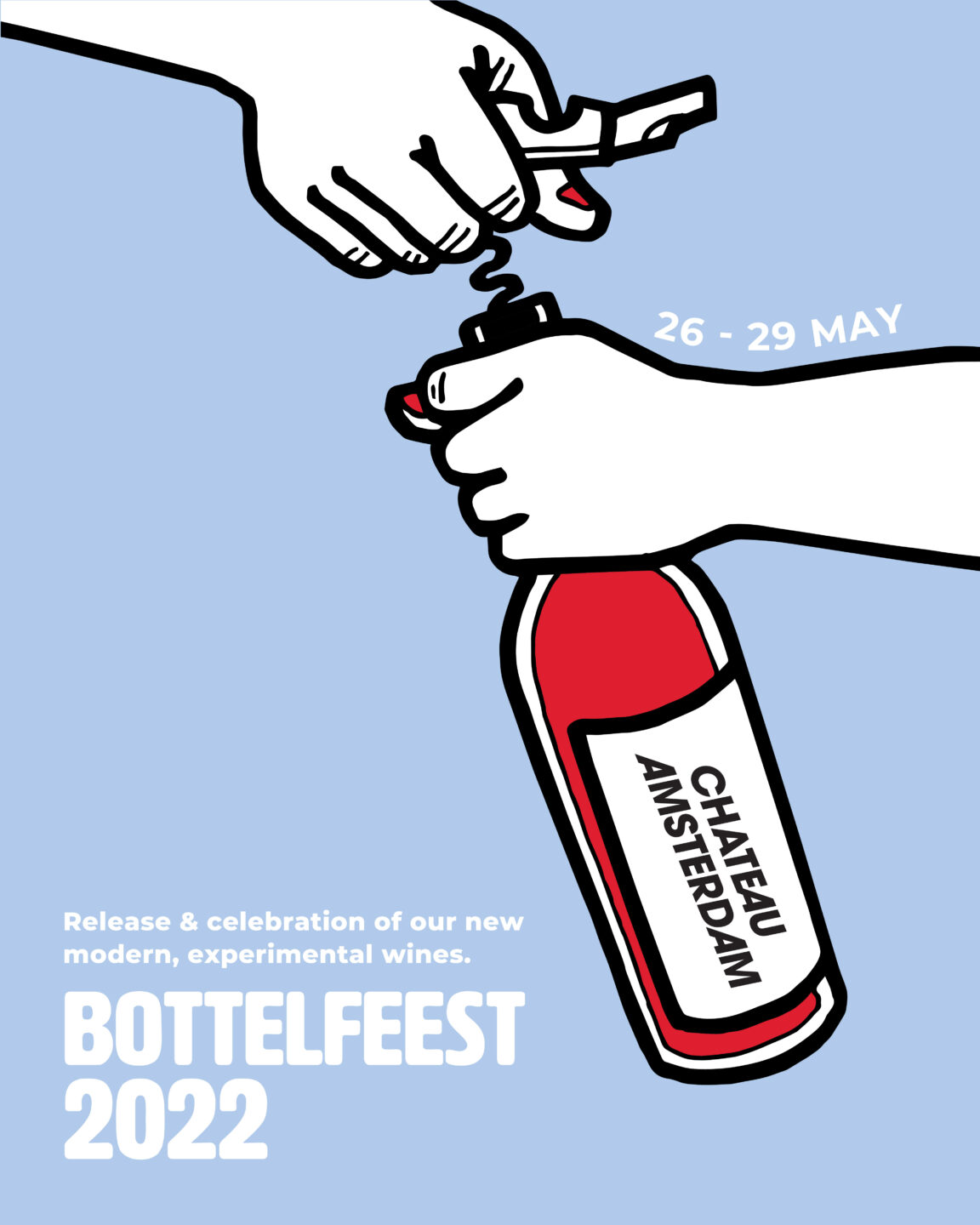 Bottelfeest 2022
Celebrate the release of our new modern, experimental wines with us. Join us in our tasting room, where we'll prepare a spot at one of our tables for you.
We will welcome you with a surprise tasting glass to let you settle in. After that you can sit back & relax. Our sommeliers will come to your table with a tasting glass for each of the 10 wines, and the story that goes along with them. On top of that there will be plenty of delicious food to be enjoyed – all included in the ticket price of €50.
We're celebrating big this year. Join us during our 4-day celebration of our new wines.
Thursday May 26 (Ascension Day) 18.00 – 21.30 SOLD OUT
Friday May 27 18.00 – 21.30 SOLD OUT
Saturday May 28 14.00 – 17.00 and 18.00 – 21.30
Sunday May 29 14.00 – 17.00
Sons
With pride we will be pouring and celebrating our new vintage Sons during our Bottelfeest. This Modern line consists of 10 new experimental wines; red, white and orange. Each of them unique and outspoken, shaped by experimentation and innovation because of the use of unconventional techniques. Find out what they taste like, where they came from and which story they tell.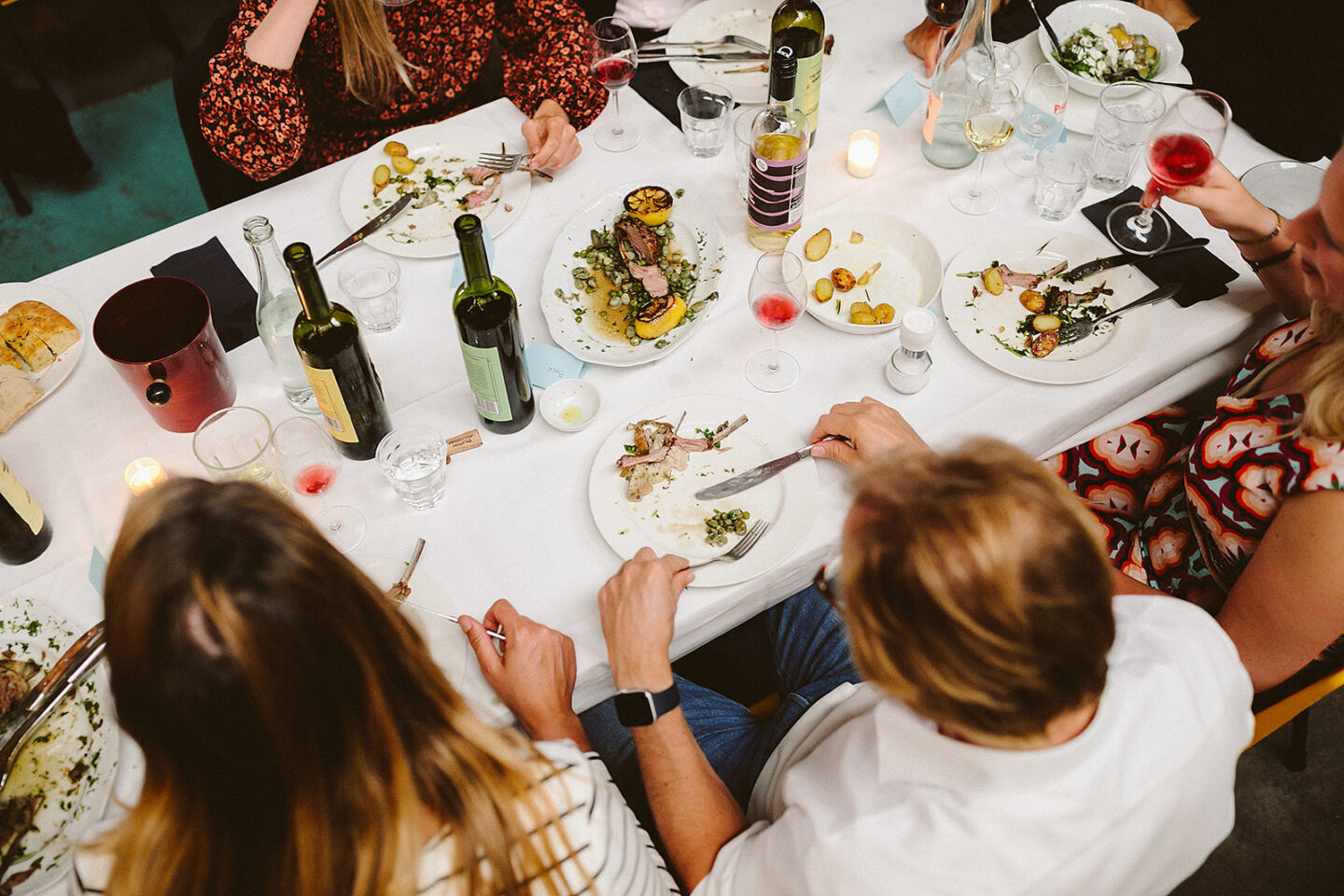 Food?
For this year's Bottelfeest, dinner is included in the ticket price. Unfortunately, we're currently not able to cater to every dietary requirement and/or allergy. Our apologies for the inconvenience. It is possible for us to take vegan and vegetarian request into account, please note this down when making your booking through Formitable.
Photographs
During this event you will likely see one or two of our colleagues taking photos. By buying a ticket, you acknowledge that you are aware and OK with this (i.e. that we take photos). Having said that, we want you to fully enjoy your experience with us, and you are of course always in your right to ask us to avoid taking photos of you. The same applies if you would like us to remove an already existing photo of you, please send an email to marketing@chateau.amsterdam and we'll take care of it.