Coolest office in Amsterdam
In an old machine factory directly on the IJ, there is space for about 65 creative professionals in addition to the winery, which makes this place even more magical. We only rent to small companies, and there are just two rules: no walls, no logos. We can stay here until at least summer 2020, and probably a year longer. Until then, let's party!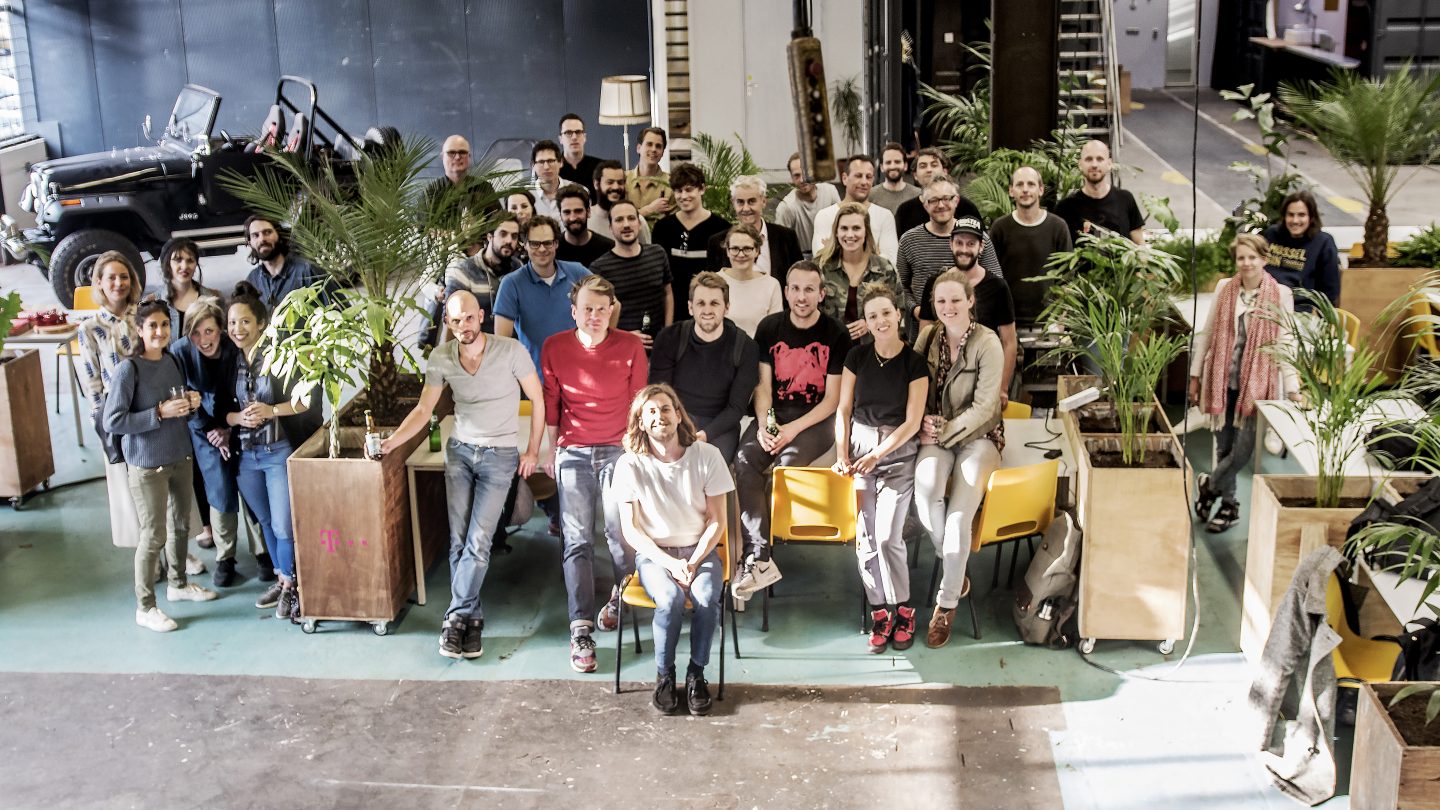 Chateau says hi to you and the summer of 2017.
New office space available!
We have a new space available for a company of 10 to 12 persons. It's a nice space that's located in a central area in the workspace. The room is built in a very playful way by using sea containers. This creates 2 floors and enough working space and privacy for meetings. Are you interested in this space? Contact Tom via tom@chateau.amsterdam or 0628914067 and come over to take a look around.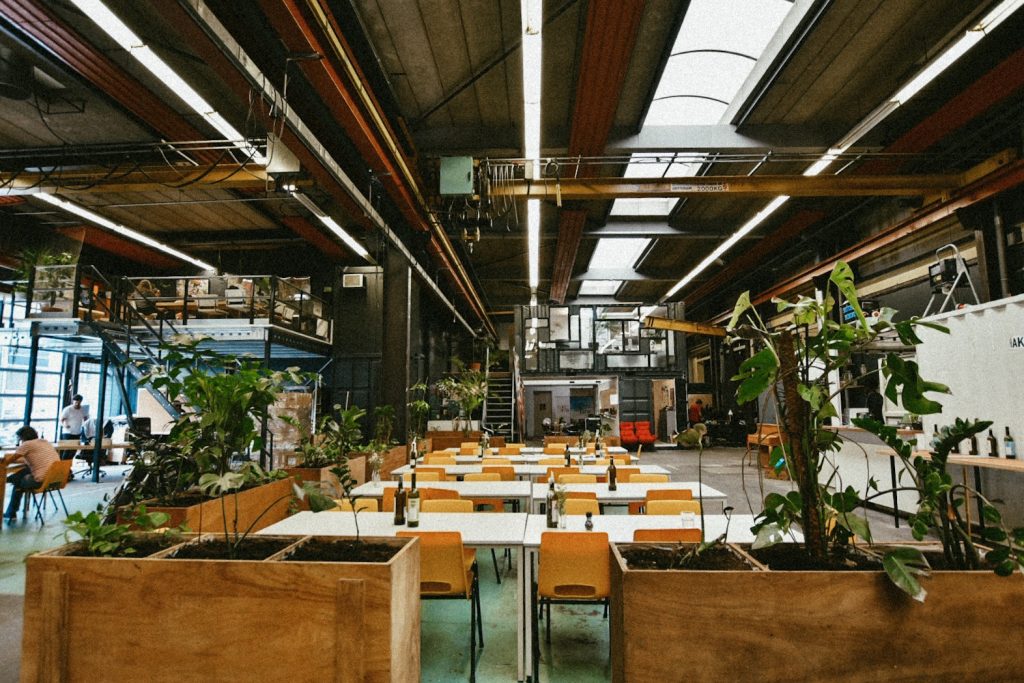 The space is fitted out with semi-casco units – you provide the furniture. We know how many people fit per unit so we'll match you with the appropriate one. The price per user is 320 euros per month excluding VAT, and including deposit and service costs such as cleaning and internet. If you hire an additional staff member and that person fits within your existing unit, you pay 130 euros extra per month excluding VAT. Tea and coffee are always available. You can reserve the winery free of charge for special meetings, or hold small get-togethers outside in the square to crack that difficult nut.
The companies currently based at Chateau include:
Hide and Seek
Armed Angels
Hoax Amsterdam
This Memento
Cinemien / Ticketing Group
Cities Foundations
Hagelswag
There are also a number of regular welcome guests such as the IoT department of T-Mobile.