While the wine slowly matures, the winery (150 m2) offers a serene space in the middle of the city where you can easily retreat with one ore more colleagues. A beautiful space for meetings, workshops and presentations, which take place regularly. So far, we've welcomed the following companies at Chateau: Accenture, Sonos, Dura Vermeer, Bloomon, Deutsche Telekom and Dutch Digital Agencies. We have a premium film projector with a superb screen and audio. The Winery accommodates groups of up to approximately 50 people.
Chateau has a second meeting room for smaller groups called 'the boardroom'. It looks out over our village square and an be used for groups up to 15 people. The original board room from the former Stork factory is about 70m2 and is your perfect setting for meetings and brainstorm sessions.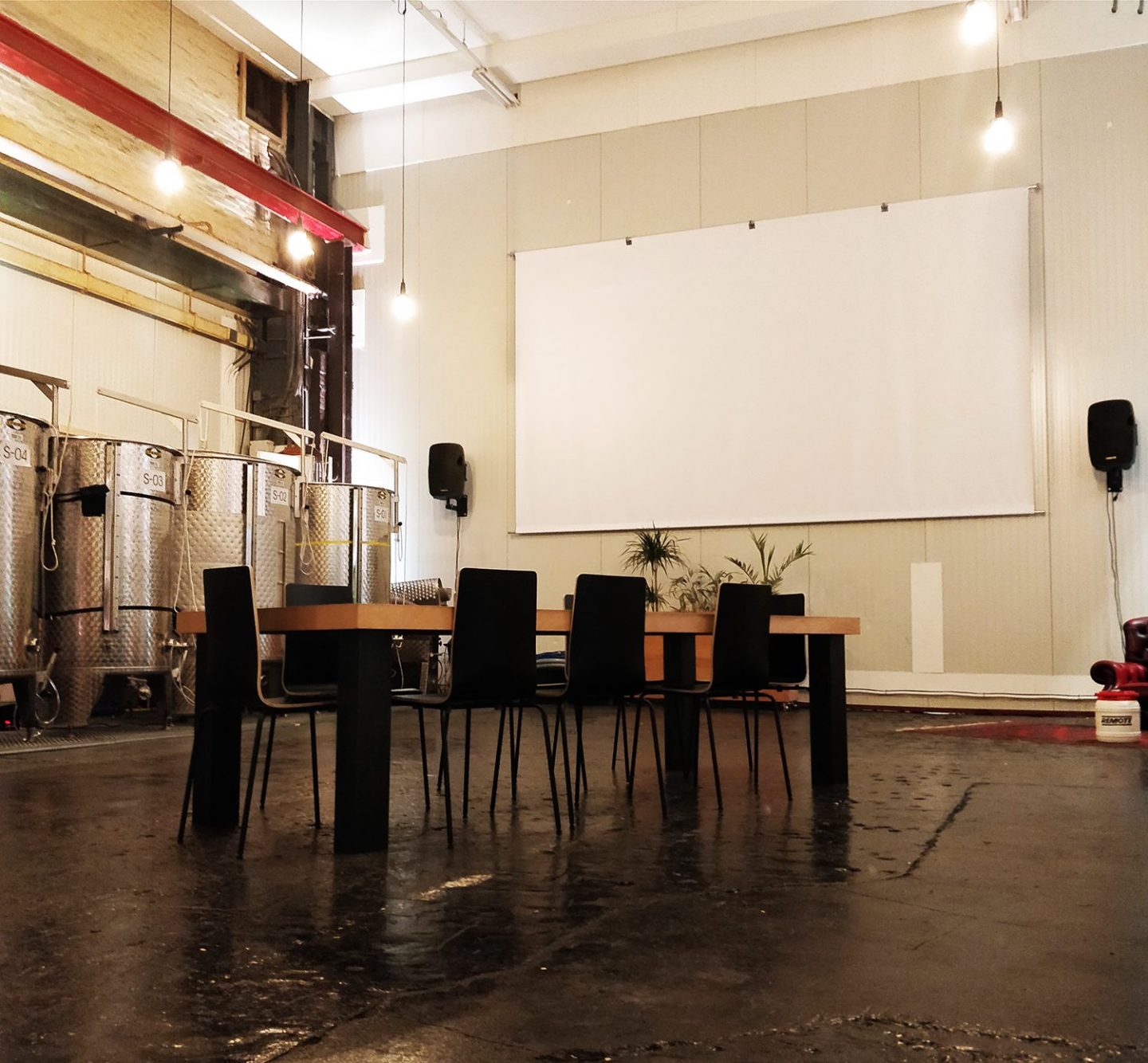 The more energy we harvest in the Winery, the richer our wines will become.
The Winery is a unique meeting place, available from Monday to Friday.
Prices excluding VAT, for up to 15 people:
€500 per half-day (09:00 – 13:00 / 13:30 – 17:30)
€800 per full day (2 half days)
€700 per evening
€7.50 coffee per half-day per person
€12.50 coffee per full day per person
€12.50 lunch per person
€12.50 extra charge per person (>15 )
The following are included in the price:
Location host –  a designated member of staff who will help you with preparation and set-up
Use of the film projector and sound system
Chairs and / or tables
""The ideal place to transform a corporate culture into a culture of collaboration.""
Afzal Mangal -head of IoT T-Mobile
Do you want to use the Winery in the weekend? Are you looking for a space for corporate events or are you organizing a dinner to celebrate life with your friends? Let us know and we'll create a unique plan to make your event a success. Our house is your house when you come to The Winery. We're also open to more regular collaborations: are you looking for a space for weekly sessions, monthly meetings, etc. Contact us for a tailor-made quotation.