The finger prints on the bottle
Chateau Amsterdam is an urban winery, but most of all a modern family company. Founded by father and son, since 2017. Chateau produces modern and classic wines together with new tastes in the realm of wine. By transporting the grapes from European vineyards from our European farmers to our capital city, we're able to create the wines we like to create in the city of Amsterdam for the city of Amsterdam.
Bring the mountain to Moses
When Chateau's founder, Remy, came home from school at the age of fifteen, there were 3 concealed bottles of wine on the dining table next to a tasting sheet with his name on it. That's where it all started. Remy's love for winemaking started at a tender age due to his father Jos. First Remy found an old factory located at the shore of the IJ canal in Amsterdam. Not long after his father Jos started an apprenticeship at one of the best-known Italian winemakers (Alois Lageder). The first 6000 wines were bottled, labeled and corked in 2017. The rest is history.
The team behind the wine
A group of pioneers, with roots in the south of our country, found their way to Amsterdam, just like our grapes. Some bound by blood, others bound by wine but all working together as one family using the same four company values:
Rush Slowly: be attentive, dare to make decisions, be patience

Be decisive with an open heart: be honest about your intentions and honest

On Seaday it is possible: pioneering is improvising; Don't be discouraged, but keep playing and dare to ask others to work together

We are a family; there is a place for everyone,  vulnerability is celebrated and our product is designed for more than one generation
Everyday at Chateau we reach to do better and work harder for a more sustainable world. We are deeply impressed by the Netflix documentary 'Our Planet' and we are gratefully inspired by Sir David Attenborough for a more sustainable world.
Tom Veugen
Marketing
Favorite wine: Moonlight monkey
This wine has something different, green and boisterous. It's youthful by the fresh acids and has something naughty because it's a blend of two different countries.  
Jos Harrewijn
Winemaker
Favorite wine: Lucky Lucy
Beautiful full wine, with ripe notes of dark fruit, nice herbs, chocolate and coffee.
Remy Harrewijn
Founder & director
Favorite wine: Red Stallion
Delicate wine, lightly made, not more then a touch of wood. Let's me think of Andalusië.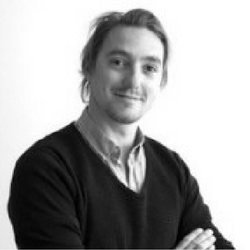 Leonard van Buitenen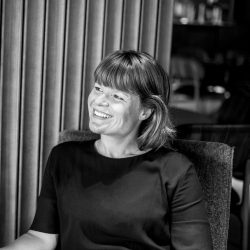 Karin van der Meijden
E-commerce & finance 
Favorite wine: Moonlight monkey
Fresh, smells delicious and surprises all the time!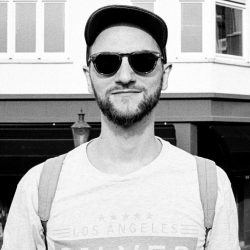 Tom Walter
Website
Favorite wine: The fat lady sings
Delicious fatty chardonnay with oak and still a fresh touch. Love it.
Cro Lampe
Location & production
Favorite wine: Lucky Lucy
Magnificent wine of beautiful fruit with a almost purple colour, firm and tasteful. Enjoyable until the last drop. 
Marieke Lensvelt
Communication
Favorite wine: Dr. Mankini
A spicy man for long, late nights
Myrthe van Gellekom
Meeting & events 
Favorite wine: The fat lady sings
A delicious fatty chardonnay with excentric tastes, not a standard chardonnay, but something special, totally like Chateau.
Ewout Karel
Community
Favorite wine: Twisting sisters
A beautiful made friend for everyone. Especially round, nice pepper which you sooner would excpect from a Shiraz. Can be combined with a diverse kind of dishes.
And of course even more beautiful because of this year where we went from 1 daughter to two twisting sisters.
Juan Ropero
Winemaker
Favorite wine: It's a new one we're making, can't tell you yet!
Stella Bonora
Cellar Manager
Favorite wine: just a beer.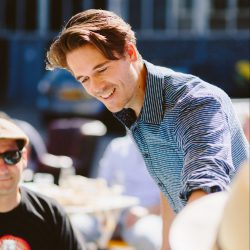 Joël van der Zande
Digital Marketing
Favorite wine: Pepito's Tale
Light red wine from Trollinger. Best served chilled. Aromas and flavors of red fruit. Summer in a bottle – forever winning.
Stijn Soolsma
Horeca Manager
Favorite wine: Pretty Pet Nat!
Fine bubbles, citrus and refreshing, but due to the fermentation in the bottle also a small hint of ciders and some wild.
Vincent van den Brink
Content Maker
Favorite wine: Moonlight Monkey
Let me hear you say:
This shit is bananas, B-A-N-A-N-A-S [4x]
Advisory Board
These people keep us on the right track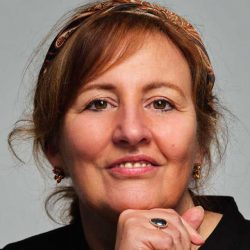 Jenny Elissen
Joris Snelten
Gijs Kerbosch
Owner of Halal Amsterdam and Berlijn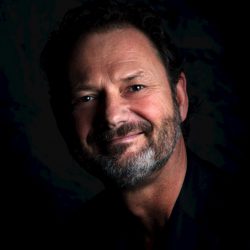 Richard Bross
Co-founder NoCeiling | Uncovering Skills