Chateau Amsterdam is an urban winery, but most of all a modern family company. Founded by father and son, we produce classic wines, modern wines, and new tastes in the realm of wine. By transporting the grapes to our capital city, we can make the wines we'd like to make close to the homes of many.
Bring the mountain to Moses
When Remy, our founder, came home from school aged fifteen, there were 3 concealed bottles of wine on the dining table plus a tasting sheet next to it with his name on it. That's where it all started. A typical case of just getting stuck in. And when Moses didn't come to the mountain, the decision was reached to bring the mountain to Moses.
City Wineries are a model that's becoming increasingly popular, especially in the United States. In Europe there are a few and in the Netherlands we are the first. Making your own wine is a dream, especially if the winemaker is your father. But from a wider perspective, wine has a deeper meaning relating to friendship, enjoyment and care for our planet. Wine brings people together, and wine makes people patient. Or as one of our farmers likes to say: "the greatest philosopher in this company is on the table".
How we make wine
In our wines, we search for origin, transparency and crisp. We work on multiple lines at the same time, each with an individual artistic vantage point. Our modern wines surprise and are realised through unconventional techniques. Our classical wines are more terroir-driven, an applause to the farmer and the specific patch of earth that gave us this fruit.
Read more about our European family, the grapes, and why we make wine in the city:
A group of pioneers with their roots in the south of the country found their way to Amsterdam, just like the grapes. Some are connected by blood, others by wine, but we operate as one family and apply a business philosophy in which 4 values are central.
Rush Slowly: be attentive, dare to make decisions, be patience
Be decisive with an open hart: be honest about your intentions and honest
On Seaday it is possible: pioneering is improvising; Don't be discouraged, but keep playing and dare to ask others to think together
Together we are a family; for everyone there is a place, being vulnerable is allowed and we design for more than a generation
Chateau is impressed by the new Netflix documentary 'Our Planet' and is gratefully inspired by Sir David Attenborough's for a more sustainable world.
Once in a while we are mentioned in articles of interviews. We try to collect those pieces here below so you can read all about it. Most of the articles are in Dutch but we didn't want to withhold them.
Harold Hamersma had a bottle of 'Lucky Lucy'
Harold Hamersma writes a nice piece in het Parool on a weekly base together with Misses Hamersma on great food and wine pairings. This week they featured our 'Lucky Lucy'.
Read the article (dutch)
Perswijn visited the winery
Magda van der Rijst visited the winery for 'Perswijn' to see what we were up to here in Amsterdam-Noord. She joined us during harvest season and interviewed Tom to get to know all the ins and outs!
Read here about here visit (dutch)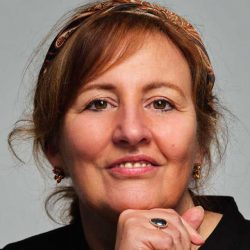 Jenny Elissen
Joris Snelten
Gijs Kerbosch
Owner of Halal Amsterdam and Berlijn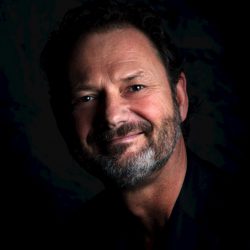 Richard Bross
Co-founder NoCeiling | Uncovering Skills