Our wines are made with much love and respect for nature and people. We would be delighted to share our knowledge and passion with you. By allowing the grapes to travel instead of the bottles, we bring the wine production process closer to home.
During harvest season we open our doors for visitors on Saturdays. It's the perfect time of year to see the wine production process up close. Come over to experience how the grapes are pressed, how the barrels get filled and how sweet the fermenting juice tastes.
Order a glass of wine at the bar or taste our complete range of wines in a wine flight. We can always use an extra pair of feet to smash the grapes so do bring your children or grand parents, fun guaranteed!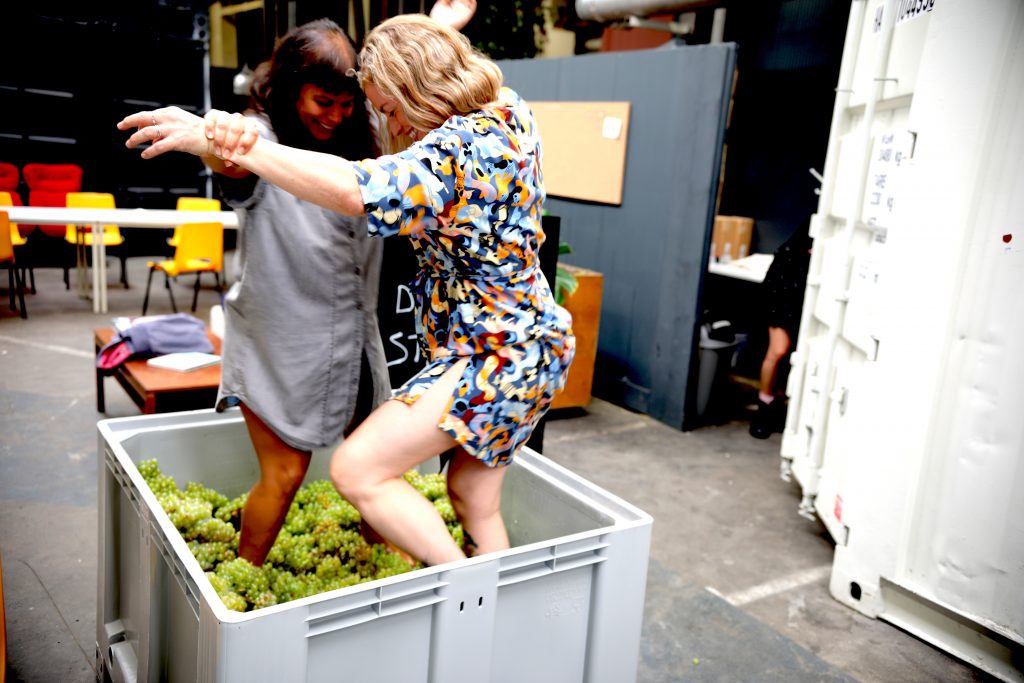 Come over for the most exciting wine tasting in Amsterdam! We're open for tastings every Saturday. You'll visit the cellar and the Chateau, and taste a selection of our wines. We provide a selection of tasty cheeses to accompany the wine. The tastings can be booked by making an appointment in the calendar below. Would you like to book a private wine tasting or a wine tasting for a large group? Then don't hesitate to send us an email.
All the details:
Every Saturday from 13.30 to 19.00
€19,50 per person
60 to 90 minutes
Shared tasting, with up to 20 people
"Went for a wine tasting with friends. Really great, friendly staff who know a lot about wine and a unique experience. The winery is fairly new and their first bottles are delicious 😋 🍷"
Helen Logan, February 2 on Facebook
It only takes a room full of friends to understand the power of friendship.