Experience the magic of wine - in the city
By allowing the grapes to travel instead of the bottles, we bring the wine production process closer to home – and closer to you! Every Saturday we open our doors for tours & tastings – or just for a great glass of wine.
A tour through our city wine cellar offers a unique insight into the magical world of wine production. This is where we produce our wines, from grape to bottle. Taste the difference between a young Tempranillo from the barrel, and one that has spent some time in the bottle. Or experience the subtle differences between a Chardonnay which was aged on oak instead of steel. 
After the tour, we take time for an in depth wine tasting. What do you see, smell and feel when you take a sip of wine? To guide the wines we have prepared a selection of beautiful cheese. And of course, after the tasting: feel free to stick around for a final glass.
Every Saturday, open from 13:30 to 19:00

€19,50 per person

60 to 90 minutes

A shared tasting, for up to 20 people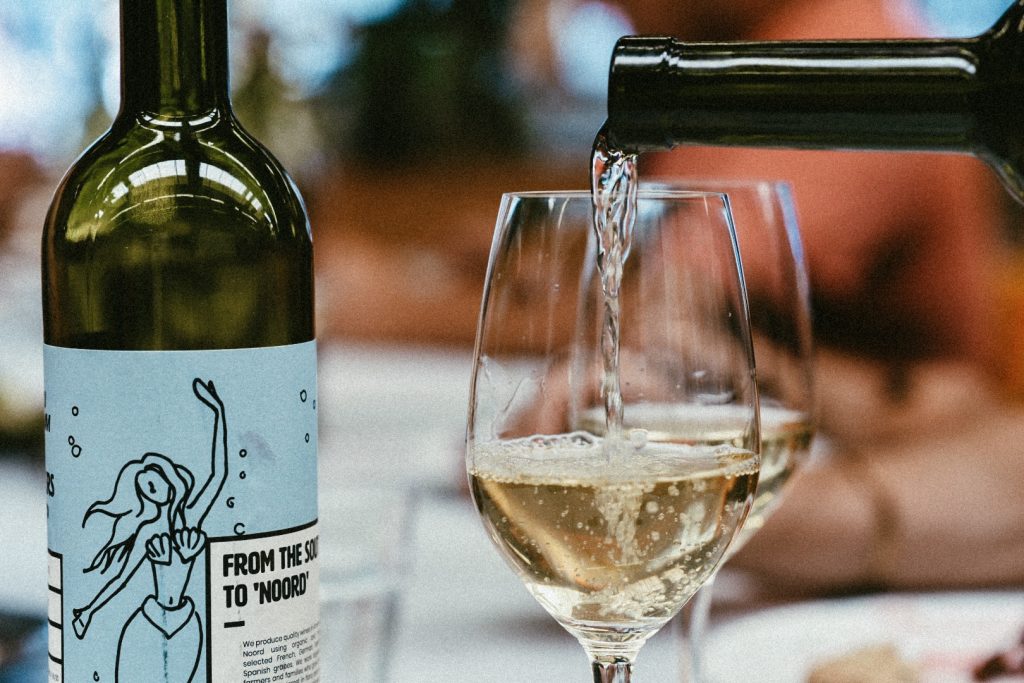 Would you like to book a private wine tasting or a wine tasting for a large group? Then don't hesitate to send us an email. Private meetings can also be organised other days than Saturday. 
Feeling an unquenchable thirst for a good glass of wine? We feel you. Every Saturday we are open between 13:30 and 19:00 to order a glass of wine at the bar. Or try our complete line through a wine flight. 
Here's a thoughtful gift idea: a wine tasting. Good thing we have just what you are looking for behind this button:
"Went for a wine tasting with friends. Really great, friendly staff who know a lot about wine and a unique experience. The winery is fairly new and their first bottles are delicious 😋 🍷"
Helen Logan, February 2 on Facebook
It only takes a room full of friends to understand the power of friendship.