Experience Amsterdam's urban winery
By allowing the grapes to travel instead of the bottles, we bring the wine production process closer to home – and closer to you! Book a tour & tastings and discover the magical world of wine. 
Book a tour & tasting
Let our sommelier guide you through our urban winery and learn all about the winemaking process. Take a sip sip from our tanks, barrels, and bottles you learn to taste the nuances and differences, shaped by experience, experiment (and mistake). After the tour, we take time for a creative wine tasting. What do you see, smell, and feel? Join us afterwards and order your favorite glass of wine with some matching dishes in our pop-up tasting room.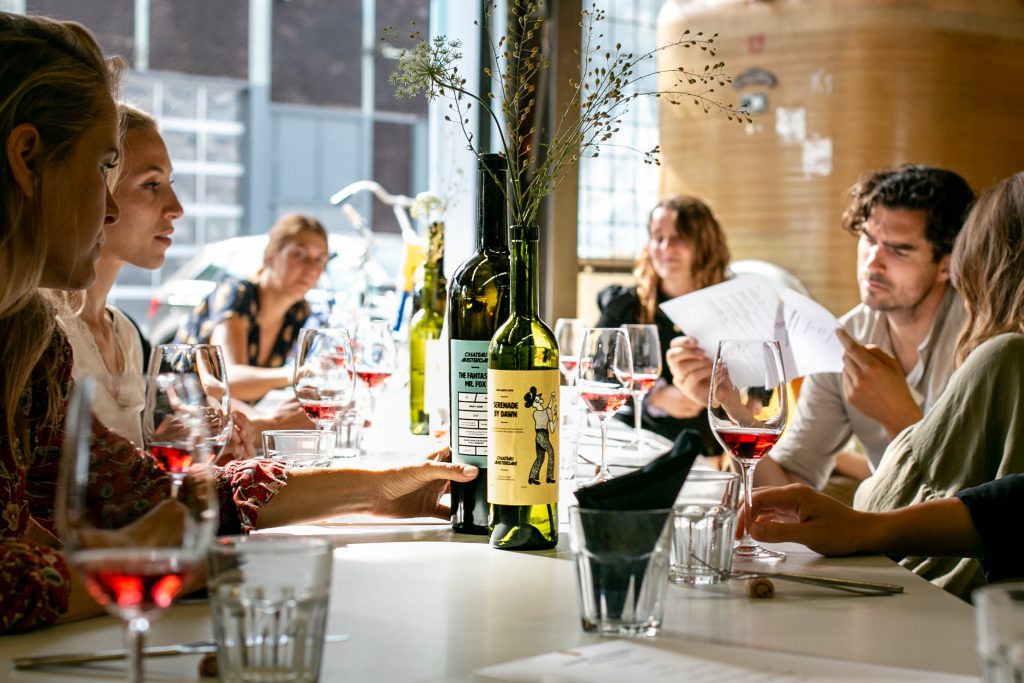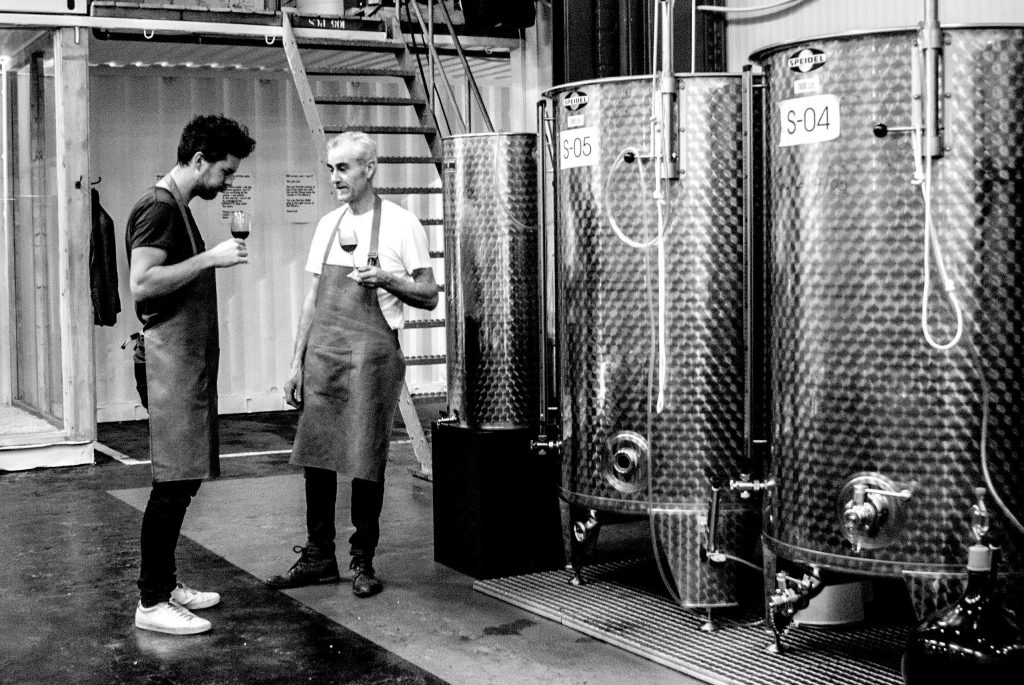 A private tasting
Would you like to book a private wine tasting or a wine tasting for a large group? Then don't hesitate to send us an email. Private meetings can also be organized on other days than our regular tastings.
Wine as a gift
Here's a thoughtful gift idea: a wine tasting. Good thing we have just what you are looking for behind this button:
Would you like to taste more?
Our renewed tasting room is open from Friday to Sunday. Complete your day at Chateau with a long carefree lunch or end the day with an apértif. For more information and reservations, click here:
It only takes a room full of friends to understand the power of friendship.