Our pop-up tasting room is open from Friday to Sunday. Join us and discover our freshly bottled wines, as our chef prepares a selection of small dishes or a daily special. You can reserve a table through our website, or just drop by for a good glass of wine. See you in Noord!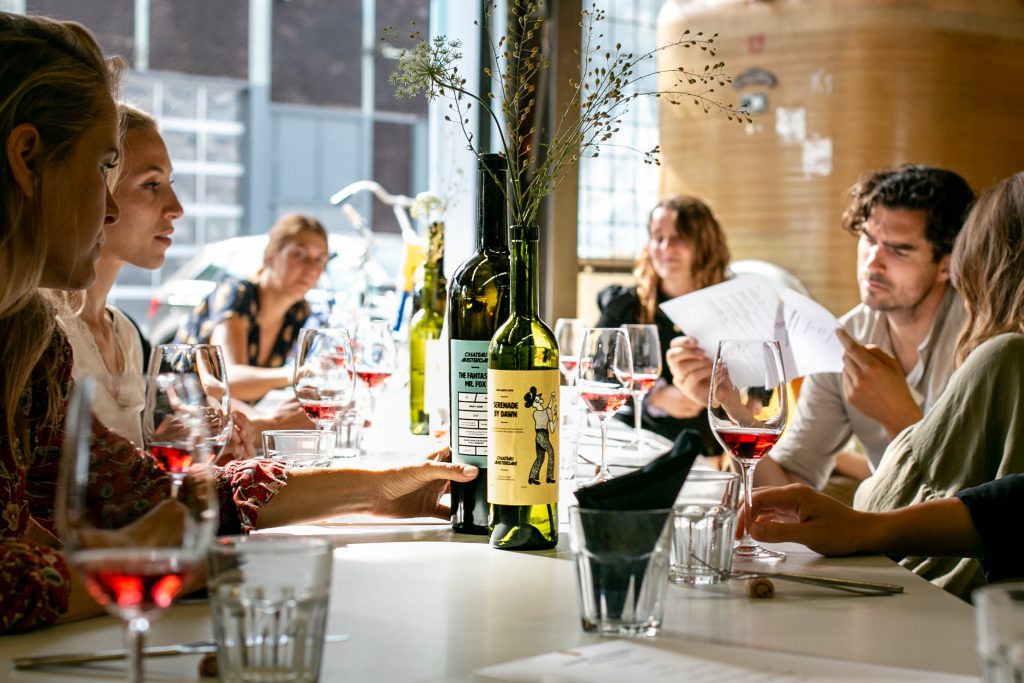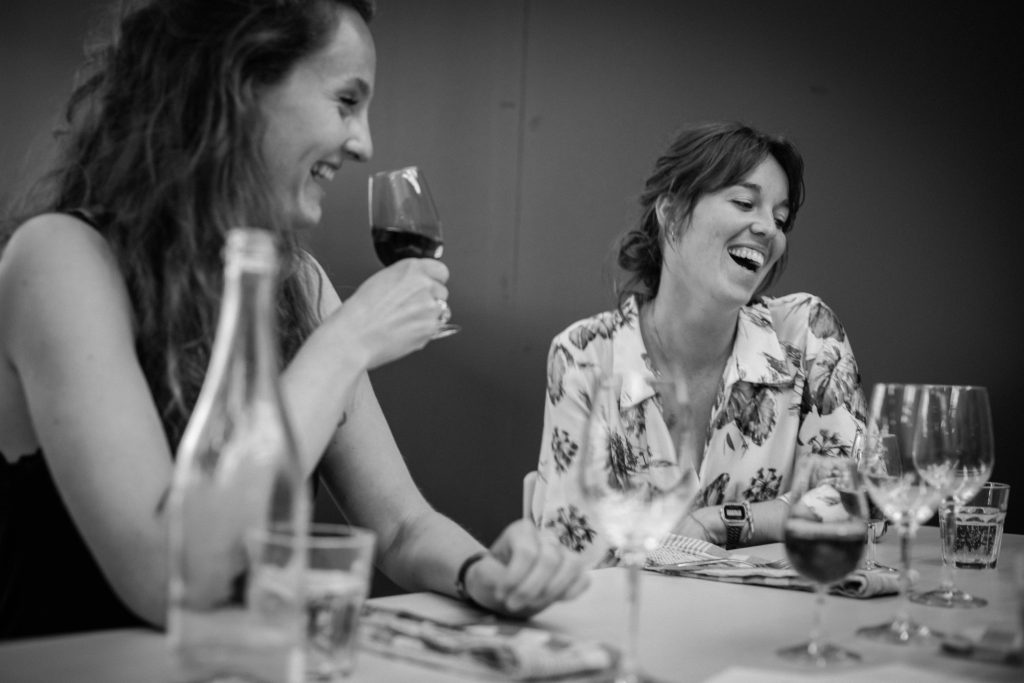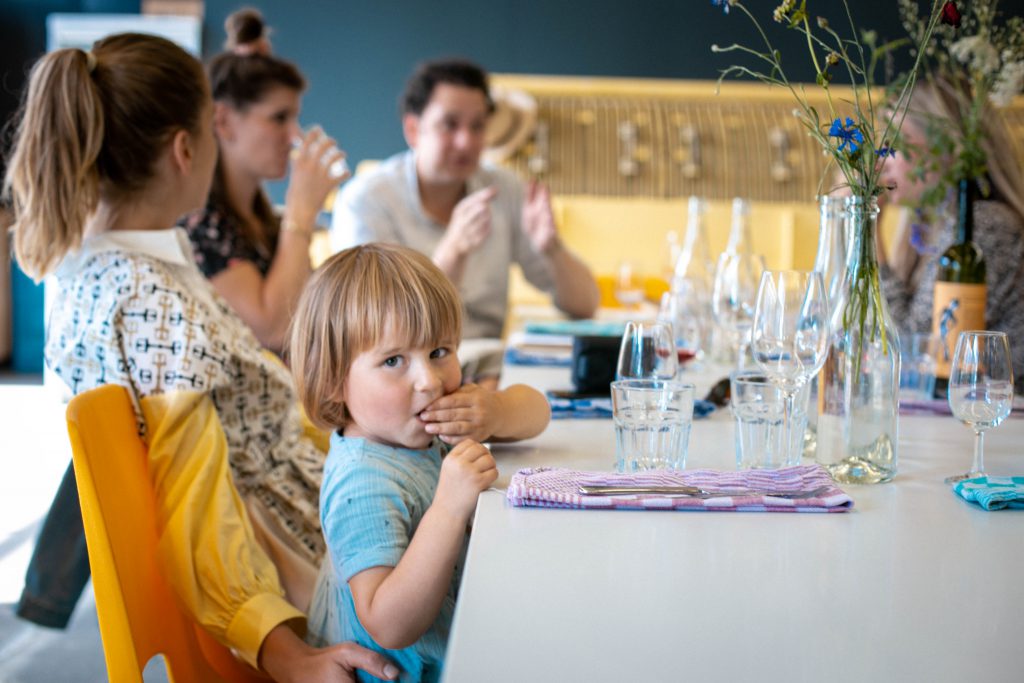 Tour & Tasting
Every Friday, Saturday, and Sunday we organize a tour & tasting at 16:30. Let our sommelier guide you through our urban winery and learn all about the winemaking process. Take a sip from our tanks, barrels, and bottles to learn to taste the nuances and differences of the wines that are shaped by experience and experiment (and mistake). After the tour, we take the time for a creative wine tasting. What do you see, smell, and feel?
A tour & tasting is about an hour and costs €22,50 per person.