Our tasting room is open from Friday to Sunday. Join us for a long lunch at noon or an aperitif when the day comes to a close. Reserve a spot and feel tempted by the abundance of wines and matching food.
Minuit à Midi
During the hottest hours of the day, we retreat in the shade of our Chateau. During a long carefree lunch, we take time for each other while indulging in freshly drafted wine and a variety of matching dishes. Our menu is seasonal, local, and changes weekly. Kids are also welcome! 
Multiple courses, with matching wines and coffee for a fixed price of €39,50 per person. 
Apéritif au Chateau
As the sun makes its way westward and the heat dies down, we prepare to celebrate the end of the day. From Friday to Sunday, you are welcome to join us for our aperitif. Get to know our wines through a wine flight, after which you can discover our full range of wines by the glass. You can also order a selection of dishes from our menu.
A wine flight for four wines for a fixed price of €12,50,- per person. Matching dishes, additional wine (by glass or bottle), and other drinks are available à la carte.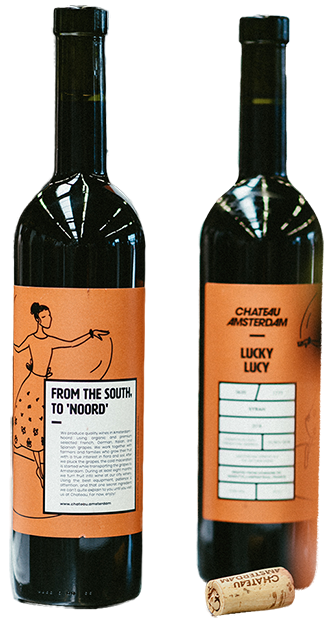 Combine your visit with a tour & tasting
Want to know the story behind our wines? A tour through our urban winery gives you a unique insight into the magical world of winemaking. Find out more here: