With our Chateau tasting box we bring a piece of the Chateau experience right to your doorstep. Together with your friends or colleagues on the other side of the screen, with your lover on the couch, or around the family table. The only thing you need is a wine glass, eager taste buds, and our Chateau tasting box.
A tour & tasting... from your couch
A tasting box contains five of our favorite wines, two whites, and three reds. In our online videos, our winemaker Jos and sommelier Siegert take you through the Chateau wine cellar and share the stories behind the wine. They will tell you about the grapes that are used, how the wine is made, and above all, how to discover all the scents and tastes in the glass you have in front of you.
The tasting box is created for 2 persons. But of course you can also secretly enjoy it on your own. In the box you find 5 bottles of 100ml, a description of the wines, tasting forms, and pencils. In short, everything you need for a wine night in! Our tasting boxes are available for €29,95

*Our tasting boxes are drafted freshly from the tank. We bottle and ship them once a week on Wednesday. This is a natural product and best to be consumed within a week after delivery.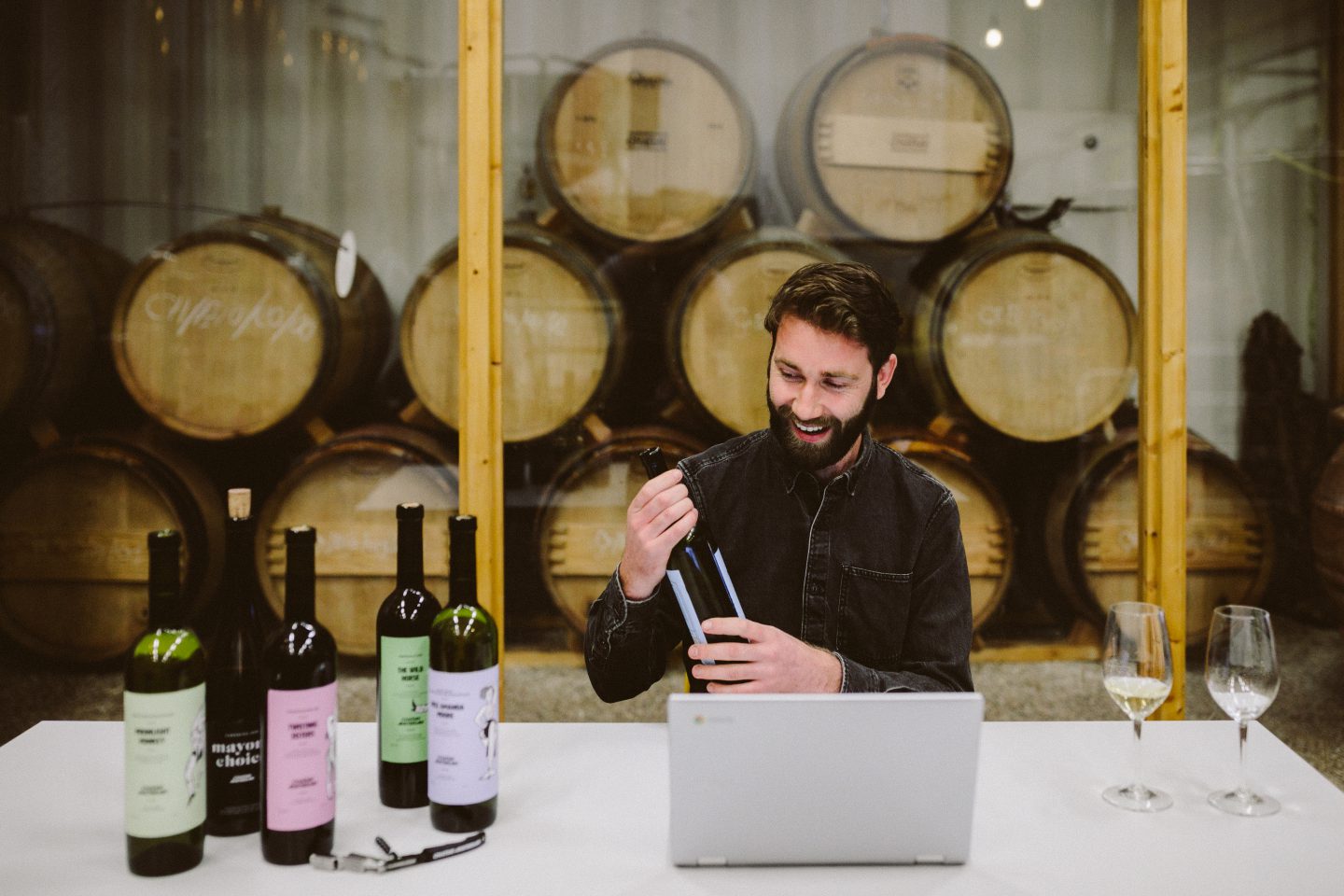 Book a live session!
Do you want to learn more about winemaking and wine tasting? During the live sessions, our sommelier Siegert takes you behind the scenes of our winery. Together with max. 10 other people, you take part in an in-depth tasting. This interactive tour takes about one and a half  hour, with plenty of room for your burning questions about the winemaking process and how-to taste wine like a pro. You can join a live tasting session from 2 persons on for only €19,95. The tasting is additional to the Chateau tasting box.
This online tasting is a great team building event for companies and a fun get together for a group of friends. E-mail Siegert to book your personal live tasting or discuss the possibilities.