News
Harold Hamersma drank our 'Lucky Lucy'
06-11-2019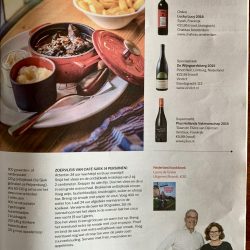 Combined with 'zoervleis'
Mister and Misses Hamersma join forces when it comes to preparing good food and combining that with awesome wines. This they prepared traditional 'zoervleis' and had a bottle of 'Lucky Lucy' with that!
Read (dutch)
Persijn visited the winery
06-11-2019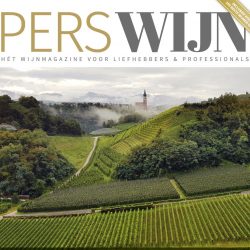 Perswijn visited the winery
Magda van der Rijst visited the winery for 'Persijn' to see what we were up to here in Amsterdam-Noord. Read all about her experiences and the interview with Tom during harvest season.
Read the article here
The 2019 fermentation process has started!
20-09-2019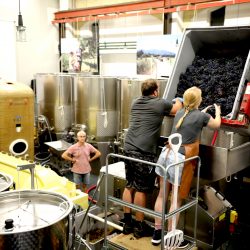 Come over to take a look
On Saturdays from 12h to 19h we open our doors for visitors. Order a glass of wine or freshly pressed juice at the bar and get to experience how our wines are made from up close. Join us!
Get your feet dirty
New office space available
12-09-2019
Will you be our new neighbor?
We have a new space available for a creative company! The room is built in a very playful way by using containers. This creates 2 floors, working space for 10-12 people and enough privacy for meetings.
Take a look around
Get your 'Chateau' at
27-08-2019
New ambassadors
We proudly present some of our new ambassadors. We recently were added to the wine list of 'Skatecafé' and 'De Zuyd'. You can now even order a bottle during your stay in the beautiful 'Sir Adam Hotel'.
Check out all our wines
Vintage 2019 coming up!
27-08-2019
New tanks, new machines!
Exciting times here in de wine cellar. We're getting ready for the harvest of 2019. We plan on producing 40.000 bottles this year. That means we are upgrading our cellar for real. New tanks and new machines!
New grapes, new wines...
The pop-up was amazing!
06-08-2019
Thank you
We're looking back on 4 amazing pop-up weekends filled with happy faces and great ambiance. Thanks to everyone for being there, we had a blast!
Come celebrate the summer in our pop-up wine bar!
17-07-2019
Open from August 1
During 8 weekends in August and September we turn Chateau over into a pop-up wine bar. We serve our wines by the glass paired with some amazing dishes.
Book a table
Our new wines are here!
17-07-2019
Buy them now!
Last week we bottled the 6000 bottles of our vintage 2018. From now on they are available in the webshop!
Gimme some!
Bottling of the new batch
23-04-2019
give me more wine
This weekend was a great one for team Chateau; The first 7000 bottles of the 2018 vintage have been bottled. Join the Bottelfeest to be the firsts to taste the new wines!
Join the Bottelfeest
The Man With The Hat at Rayleigh and Ramsay
18-04-2019
Cheers!
You are now able to drink The Man With The Hat at Rayleigh and Ramsay! This 100% Cabernet Sauvignon has character and tones of dark fruit and herbs. Enjoy it!
Buy yours!
Chateau Amsterdam in Elle Food magazine
18-04-2019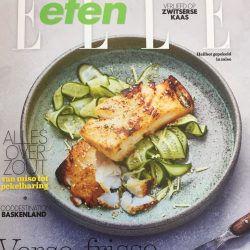 "Clique Château"
We are more than proud to have an article in Elle Eten this month! Esmee Langereis, assistant winemaker at Chateau and wine journalist wrote about our city winery.
Read more about us!
What a great day
17-04-2019
24H NOORD
On the 13th of April we were part of the 24H NOORD. All-year or one-day only citizens of Amsterdam could discover our winery and most importantly our wines. It was such a pleasure for us to see Chateau alive.
Discover our wines
No shipping costs in December
29-01-2019
Order now!
You can order now to get this discount (as long as it's still December).
Take me to the shop