Events at a special location
Centrally located but unique: our winery in the North of Amsterdam is perfect for events and meetings. A heyday, a quarterly meeting, a goodbye, book launches or even fashion shows: we do it all. With lunch, dinner or our specialty: a wine tasting. Curious about the possibilities? View the spaces below or contact our event manager Myrthe.
Send Myrthe an email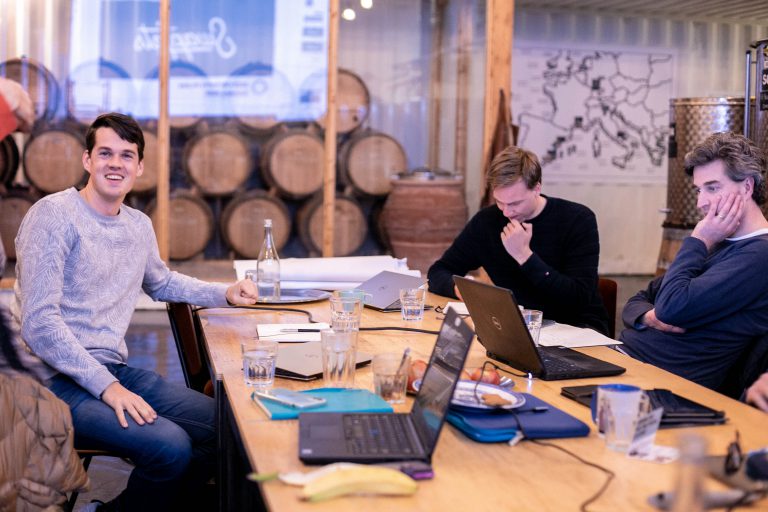 The winery
High ceilings, spacious, surrounded by tanks and barrels and a big screen with projector: our winery has been the birth room of many good ideas.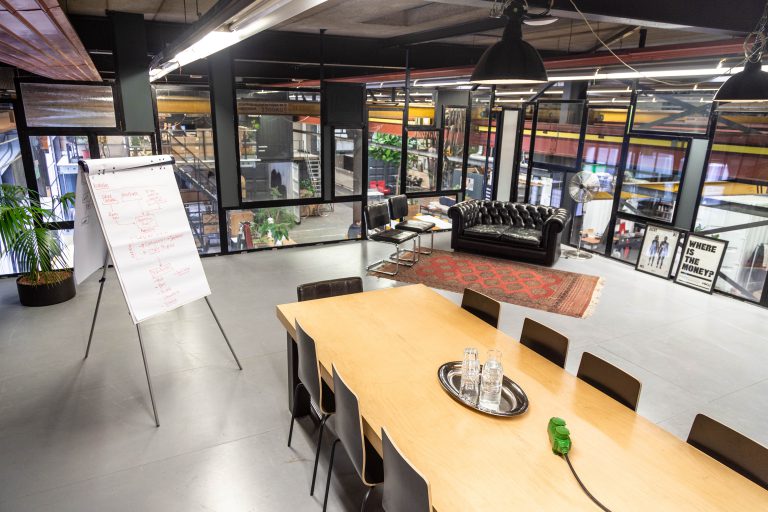 The boardroom
Soundproof and looking out over our winery: the boardroom is perfect for serious business but doesn't lack an inspiring view.
Looking for a Christmas gift?
Give a bottle with a story! You will find them, with and without gift packaging, in our webshop.