You'll probably know us for our wines – and so you should, they are great. But did you know we also have three beautiful spaces available for meetings and events? Each space has its own unique character while sharing the ability to accommodate business events, presentations and workshops. You are always welcome to take a look, glass of wine in hand. Reach out to us, our staff will happily show you around.
We are completely compliant with the covid-19 regulations. We want people to be safe and healthy. Due to these covid-19 regulations, meetings and events will have a different look and feel than what we're used to. Together we'll find the best possible solution to create a safe event or meeting.
Our space
All our spaces have their own unique character and lend themselves perfectly for a variety of (business) events, from regular meetings to extensive workshops.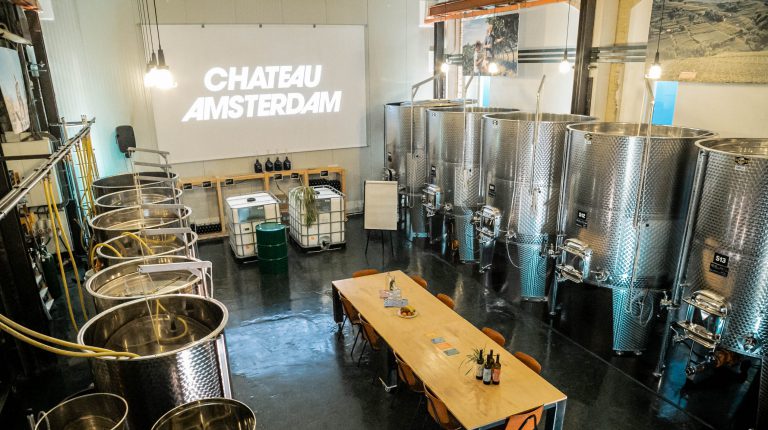 The winery
This is where we make our wines, from grape to bottle. You'll stay in the midst of our tanks and barrels, each filled with aging wines.
The Boardroom
This unique space was once the management office of the old Stork factory. Located on the first floor and surrounded by windows, this space has an open character as it looks out over the rest of Chateau.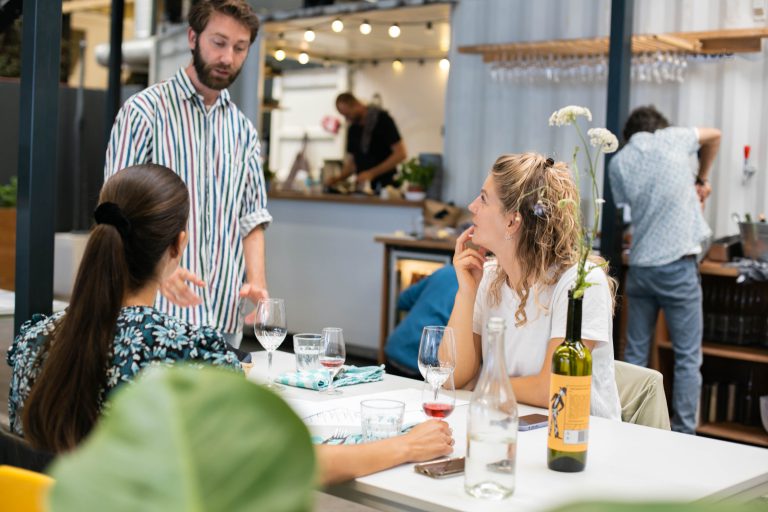 The Square
People connect at the square. It is a large, light and open space perfectly set up for several types of events. From creative brainstorm sessions till perfectly arranged sitdown dinners with our Chateau wines.
Space and atmosphere
Chateau Amsterdam is located in the old Stork factory hall, overlooking 't Ij and Amsterdam Central station. In this characteristic industrial building, our wine peacefully matures. Our space is dynamic, and the atmosphere is dictated by the wine seasons. End of summer, our freshly picked grapes arrive from all over Europe. In the months that follow, we are busy preparing the fruit for the transformation to wine.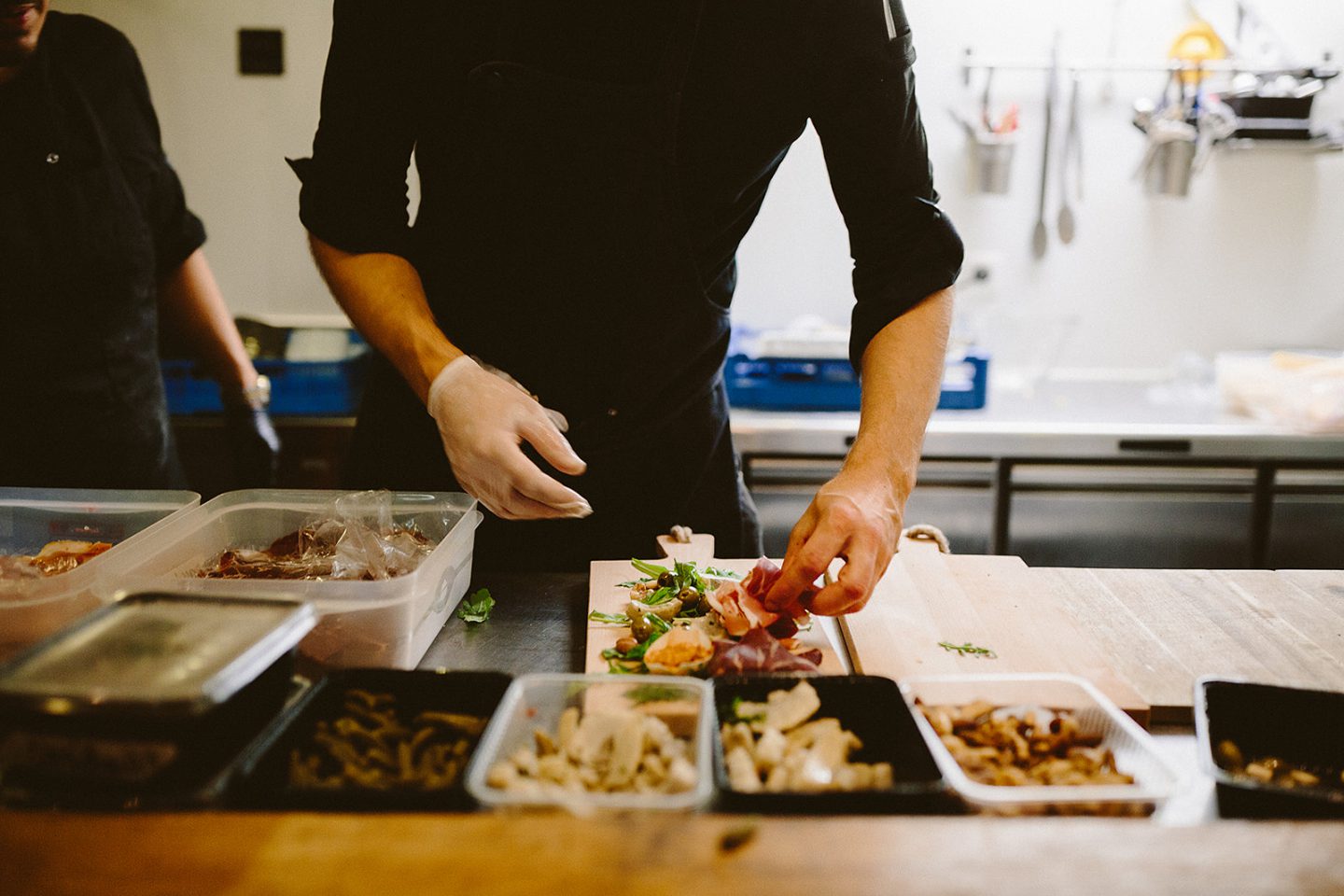 Lunch, coffee and wine
We offer a variety of possibilities when it comes to catering. Coffee, tea, healthy lunches, and as course – as one would expect in an urban winery: a glass of wine (or two). Get in touch with us for more information: myrthe@chateau.amsterdam // +31615514128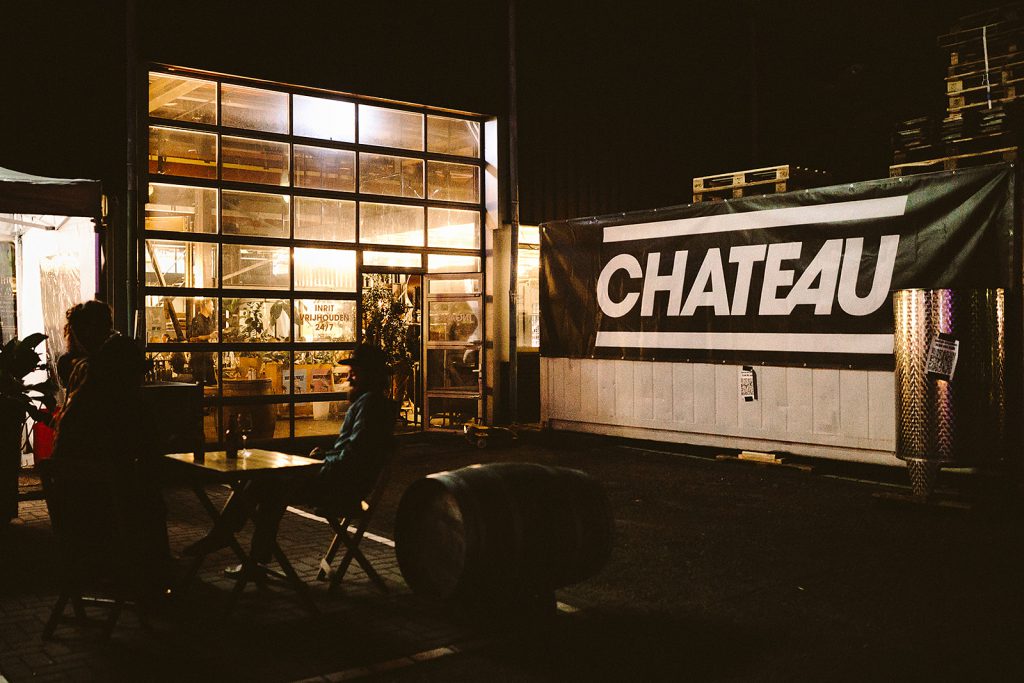 What can we do for you?
We love to help you out with any crazy plans, creative solutions – or just a well organized meeting. Don't hesitate to reach out to us on +31 20 895 06 15, or send an email to meetings@chateau.amsterdam for more information.
"The ideal place to transform a corporate culture into a culture of collaboration."
Afzal Mangal -head of IoT T-Mobile