We make wine, in the city, for the city. We produce fair wines with patience and respect for nature and our people. Making our own wine is a dream but in the core, it has a deeper meaning. For us, it's about friendship, enjoying, and taking care of our planet. Why this is a good idea? Stop scrolling and drink a glass of wine with us between the barrels.
In our wines, we look for origin and layers, for transparence and crisp. We work on different lines with their own character. Our modern wines may surprise en are manufactured using unconventional techniques like spontaneous fermentation and amphorae. Our classic wines are more terroir-driven and an applause to the farmer and the part of Earth providing us the fruit.
We are not only trying to redefine taste, but also the entire production process. By purely using biological fruit, intervening as little as possible, moving along with the CO2 revolution, looking for more sustainable ways of transport, and by re-evaluating waste. 
Our European family
We're only working with biological fruit from carefully selected partners from all over Europe. Farmers, families and entrepreneurs who take care of their land, the plants, the harvest and their people. Over the years our farmers have become part of the Chateau family. Together we determine a couple things: how are we pruning, how do we take care of the land and when are we going to harvest. The timing of picking you determine the amount of sugars and acidity the grapes give to the wine.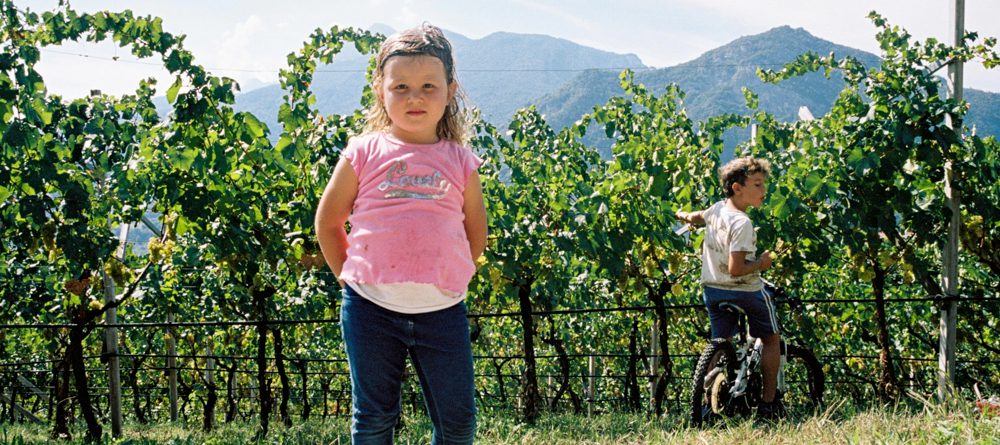 Off to Amsterdam
After picking we transport the grapes under conditioned circumstances to Amsterdam by truck. The transportation is part of our making process; on the road the grapes are already cold macerating. 
Making wine in the city
When the grapes arrive we do a final quality check, we destem the grapes and we start the (spontaneous) fermentation. After this step the aroma's are pressed from the skins followed by a ripening process of an average 8 months on stainless steel or French oak.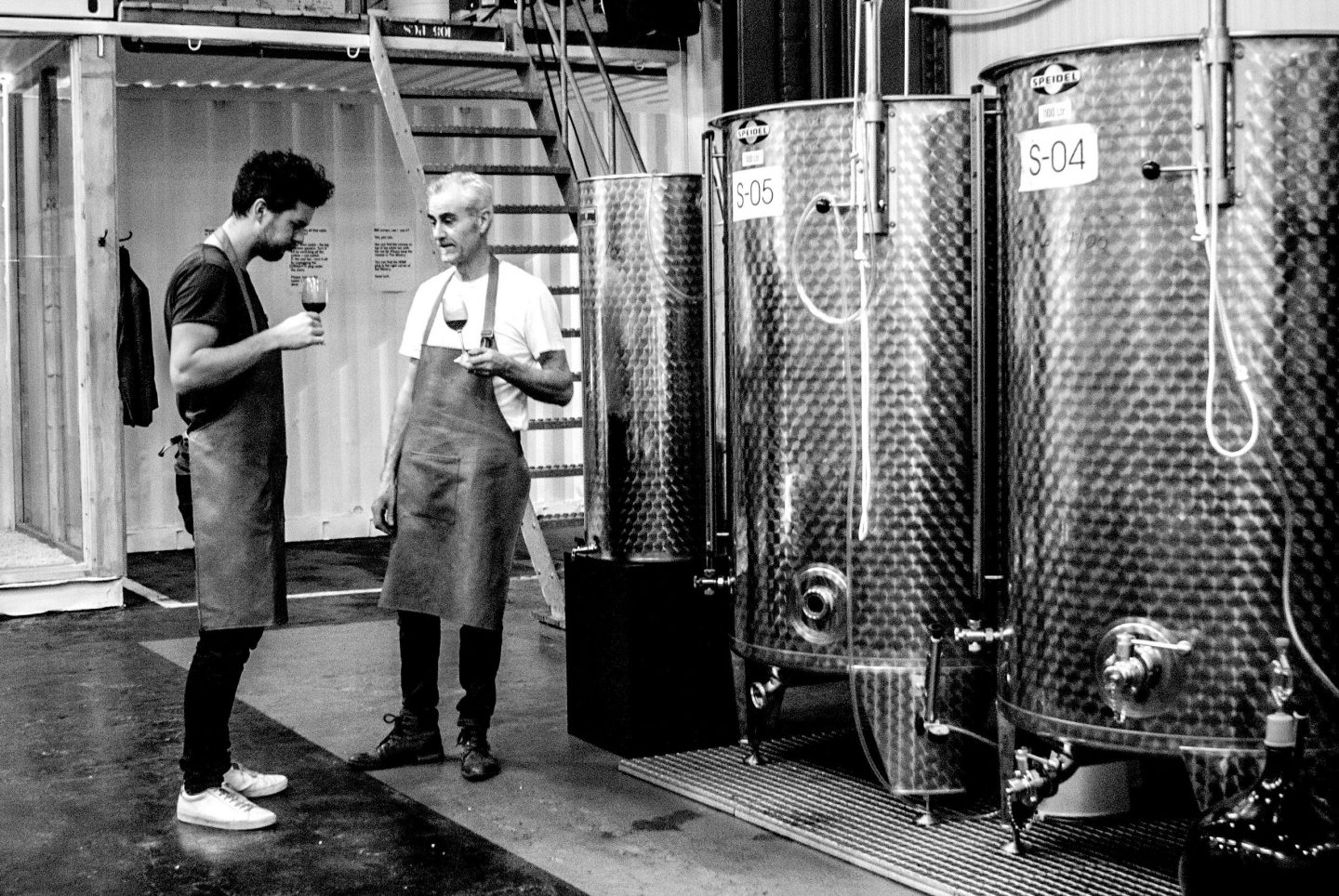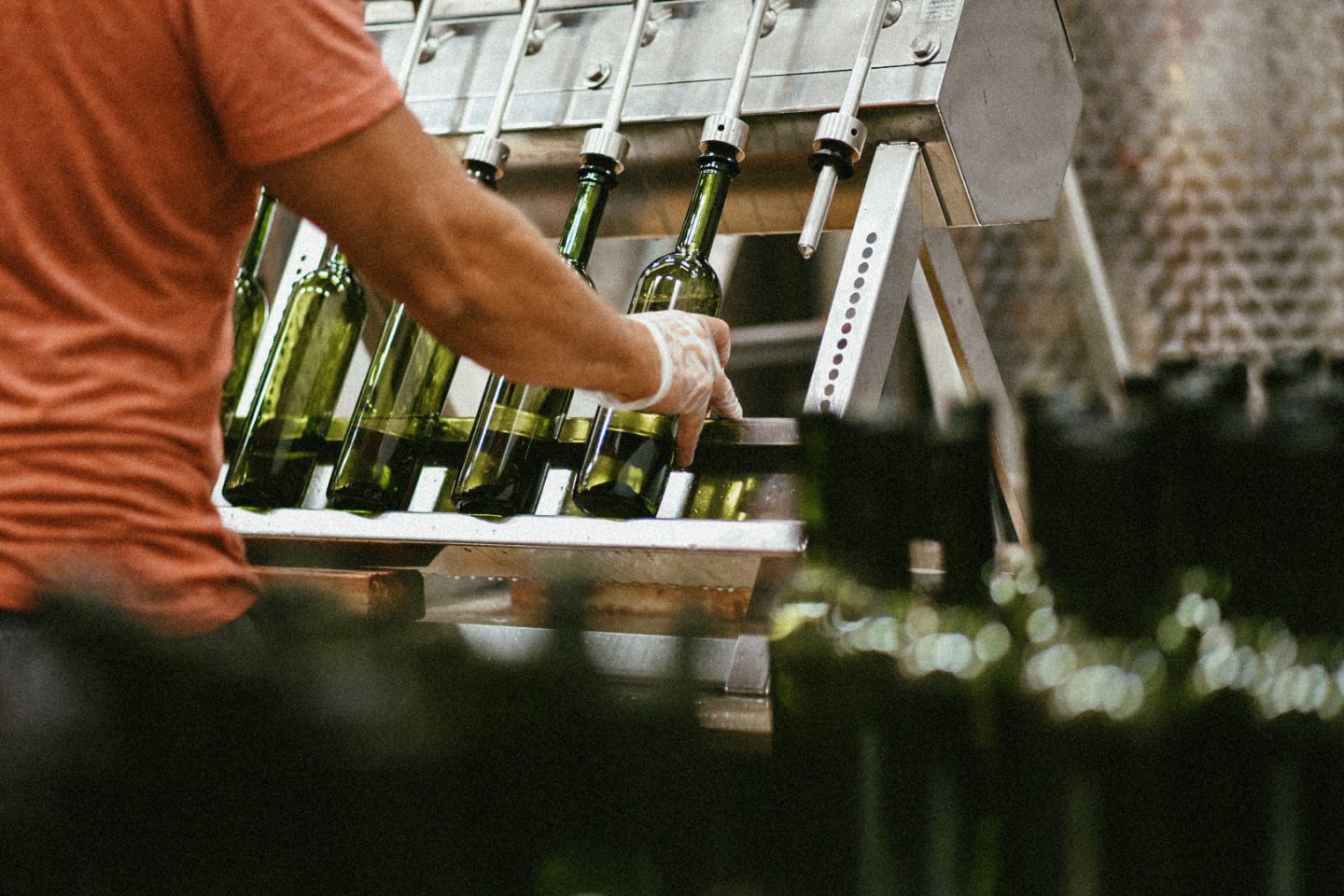 Bottling!
After months of patiently waiting, as little intervention as possible and as much love as possible, the wines are bottled. We do not prefer to filter the wines, but sometimes needs must. We fill the bottles fully by hand with help of friends, family and volunteers. Would you like to help us? Sure! Send us an e-mail at hello@chateau.amsterdam. 
Zero-Waste
We close our chain following the zero-waste principle. With our leftovers, like the skins and seeds, we make beer with Oedipus and with The Stillery we make a grappa. And of course we make our own Piquette. What's left after all of that goes to a local pig farmer in Amsterdam-Noord.
And then... we drink!
Now the most important part: tasting and drinking the wine. Because we love filled glasses. With different wines made in a more traditional or experimental way there is a favorite for everyone. Order the wines via our webshop, drop by in our tasting room or drink our wines at one of our ambassadors. 
Choosing sustainability
For the 80.000 bottles of wine we're producing we only use biological grapes. One 0,75 cl bottle has 1,2 kg of grapes/fruit in it, in total we buy 1,2 X 80.000 = 96.000 kg fruit. That's 20 hectares of land to be taking care of.  By only using biological fruit we have 5x less CO2 pollution (0,4 kg CO2 / bottle) than a conventional producer (source: TruePrice). Our transport on the other hand weighs 2x more than conventional producers (0,05 kg CO2 / bottle). As measure we work on a more efficient and CO2-friendlier logistic solutions, different packaging than the CO2-carrying 'glass bottle with the heavy soul' and we have as a policy: no distribution / sales outside of our national borders.